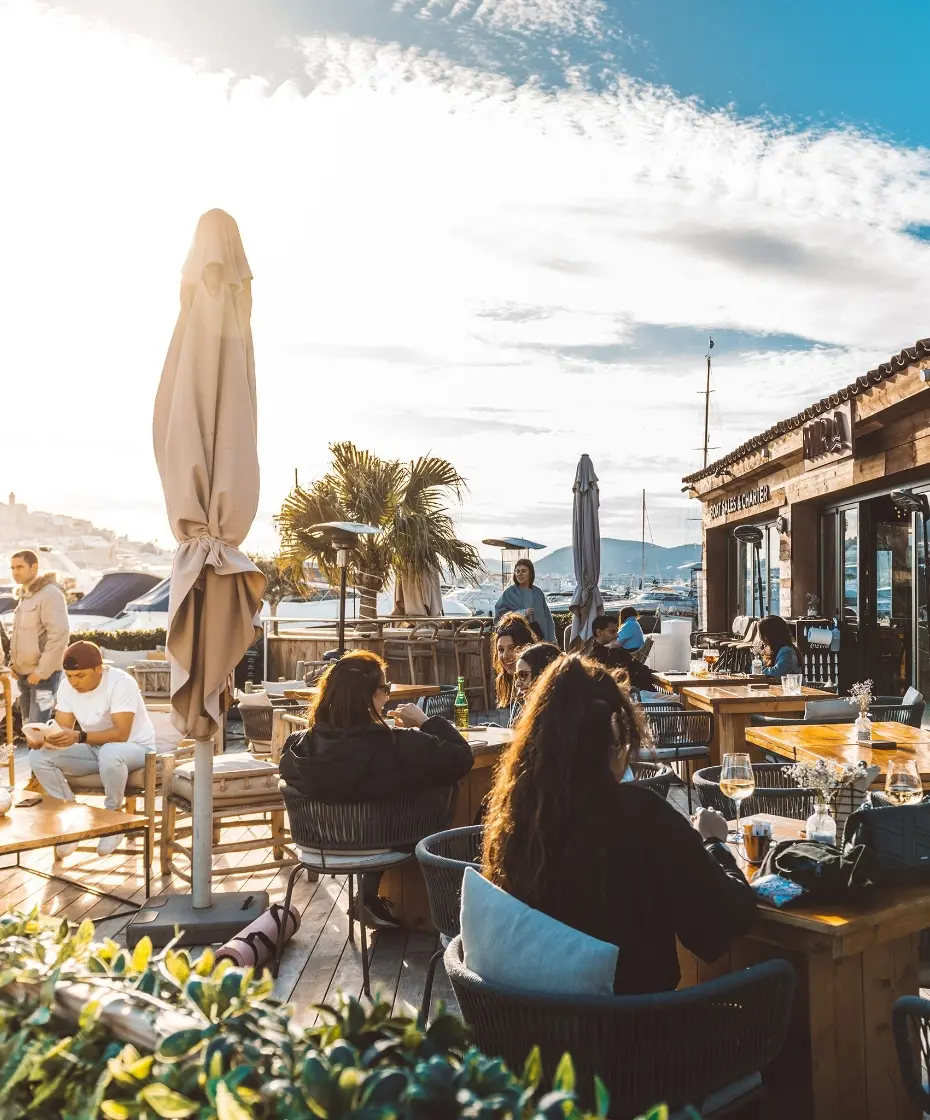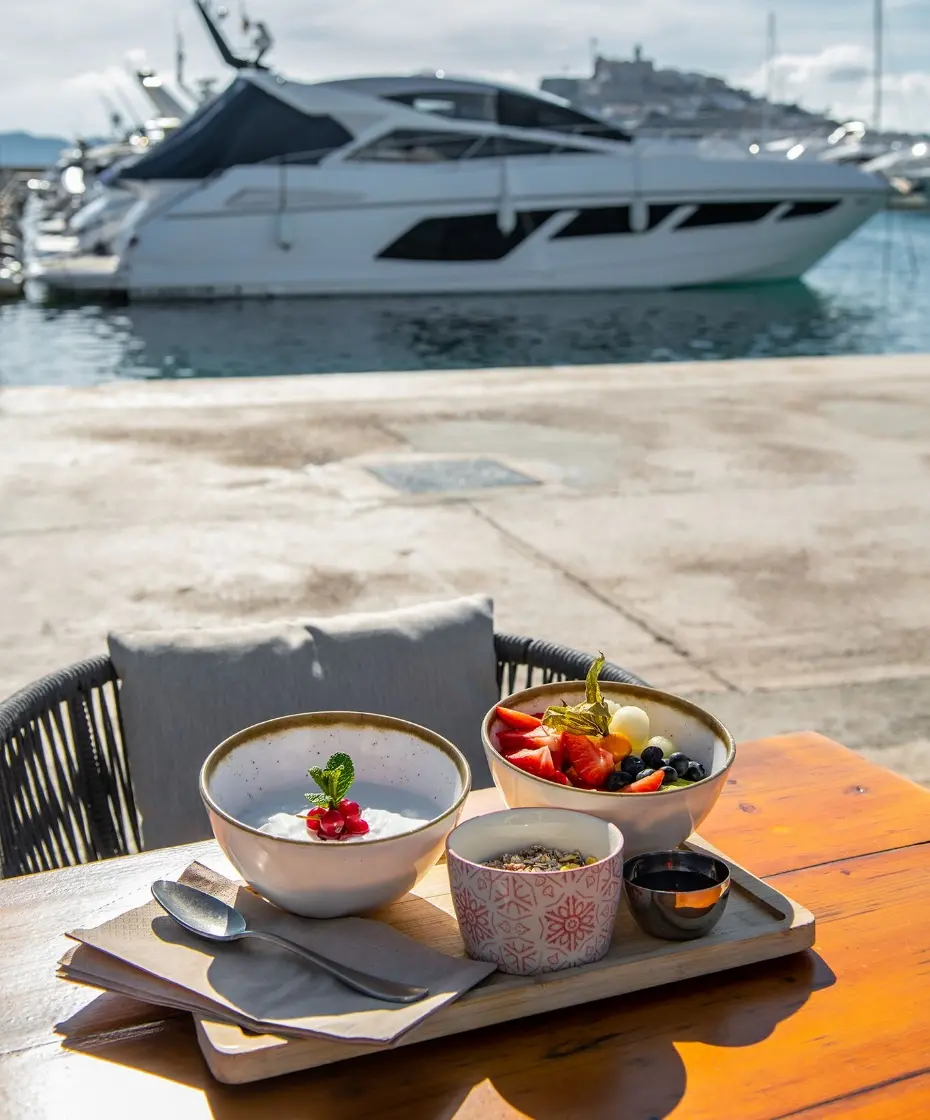 From a hearty breakfast to a leisurely lunch, cocktails at sundown or a dinner with friends to start the party, drop in at any time and enjoy the vibrant atmosphere and friendly service. Everybody is welcome at MIRA Ibiza, and our venue embodies the same family feel between the team and our guests that is at the heart of the entire Smart Group.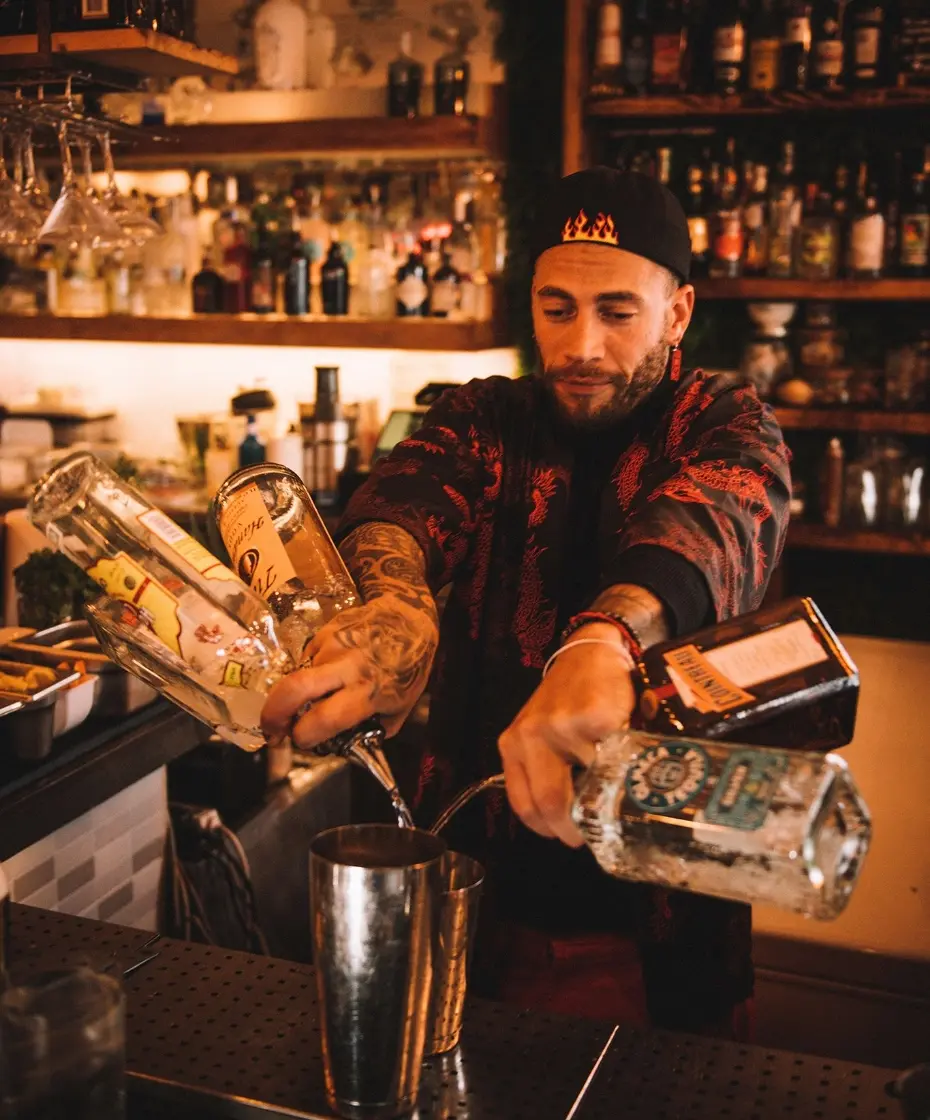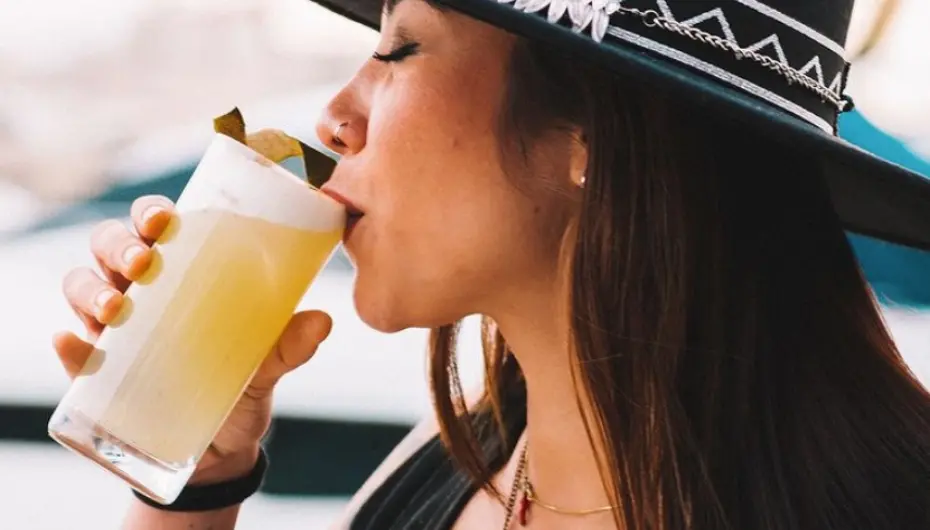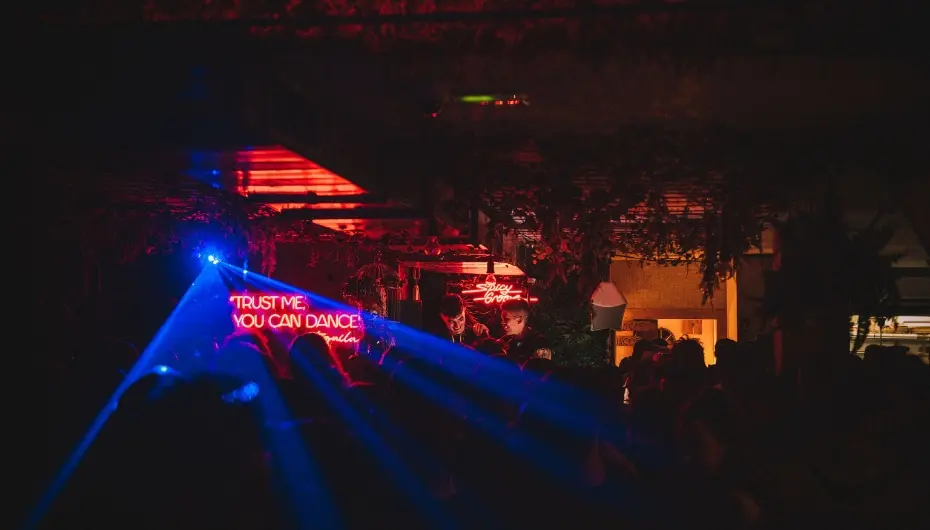 The team
Our vision for MIRA Ibiza was to create a welcoming and relaxed social spot with a family vibe, and our multi-national team reflects this ethos. From the moment you step inside, our friendly and outgoing crew will make you feel right at home.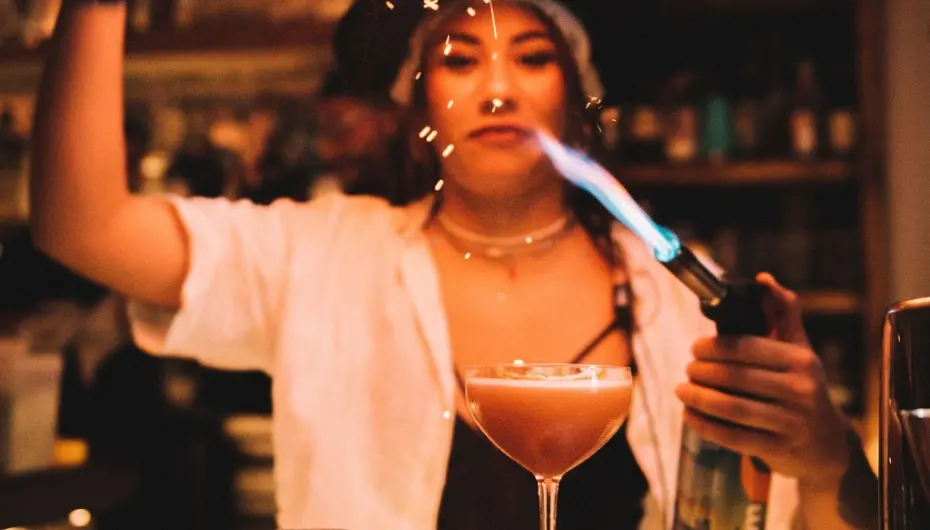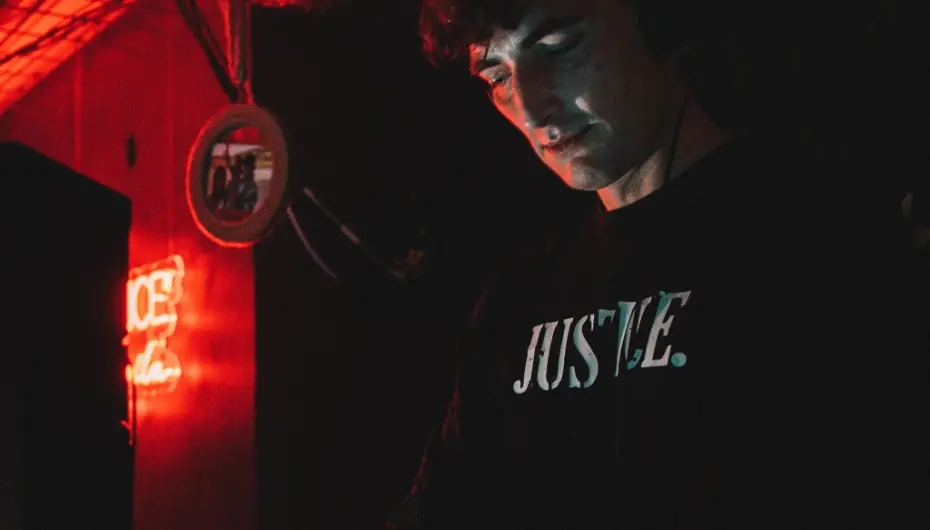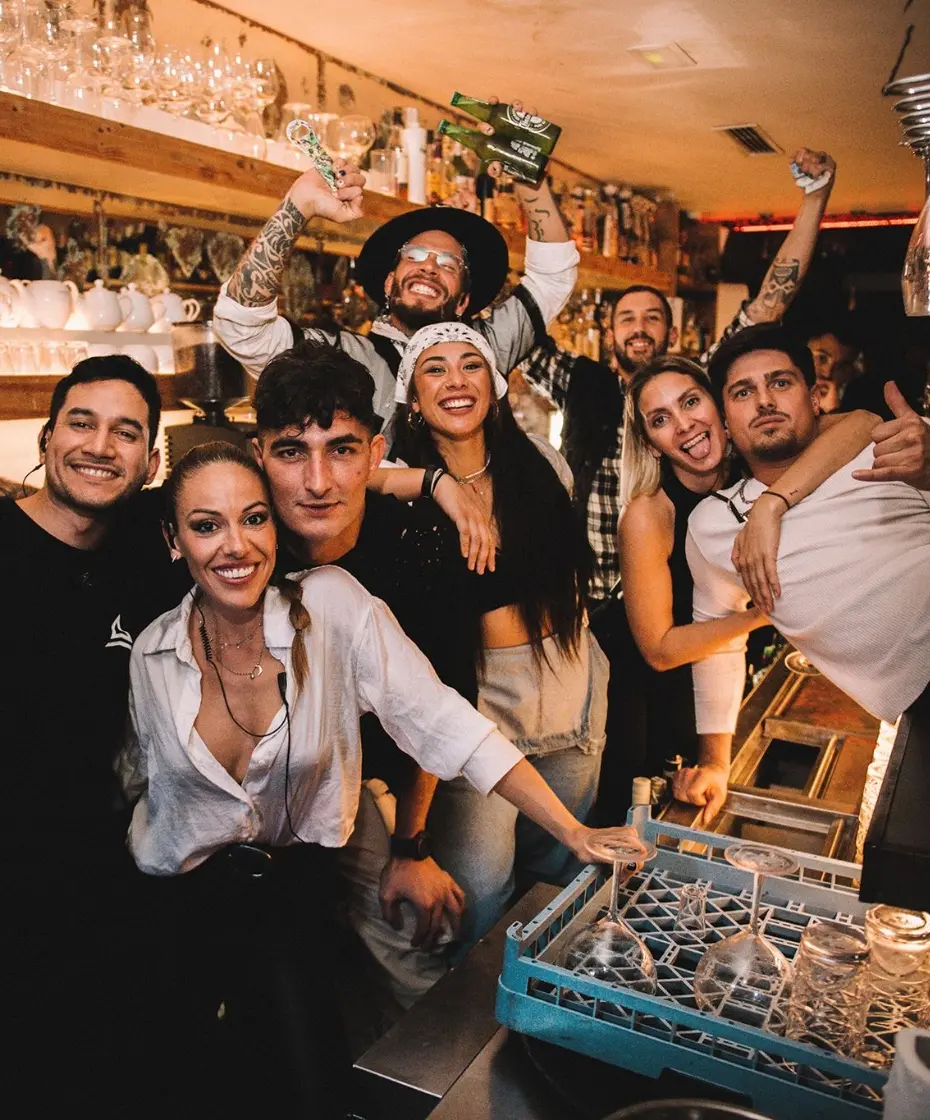 Whether they mix artfully created cocktails behind the bar, cook up a tasty meal in the kitchen or spin the perfect soundtrack for an unforgettable night on the White Isle, our hosts, mixologists, chefs and DJs love what they do!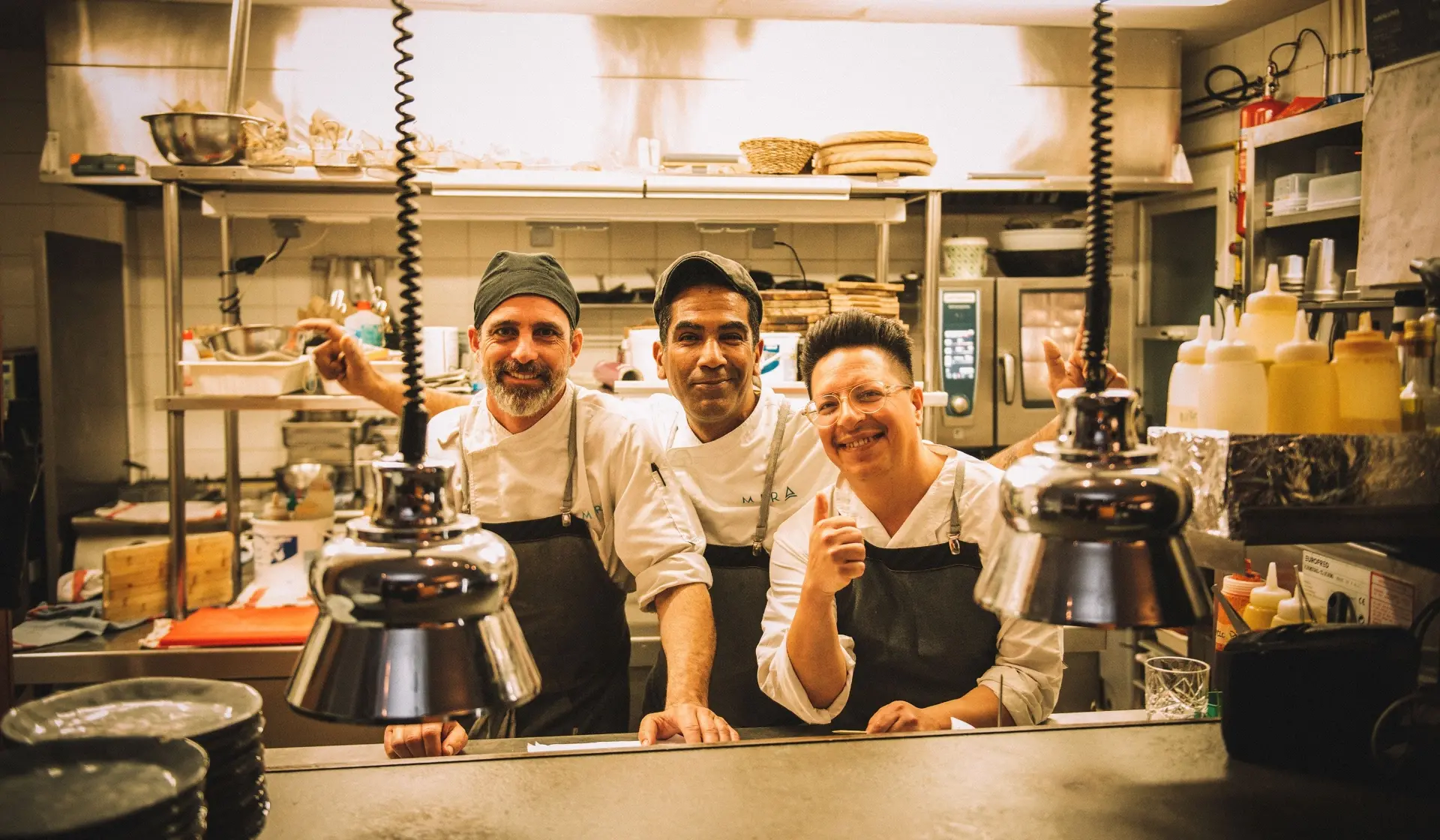 We want our team to feel like they are spending their working hours doing what they are most passionate about, while sharing their enthusiasm for their craft and for the island with our guests.
You will often see members from our partner companies Smart Charter, Smart Yachting and Smart Estates drop in, too, and we pride ourselves on our big, international family.
The office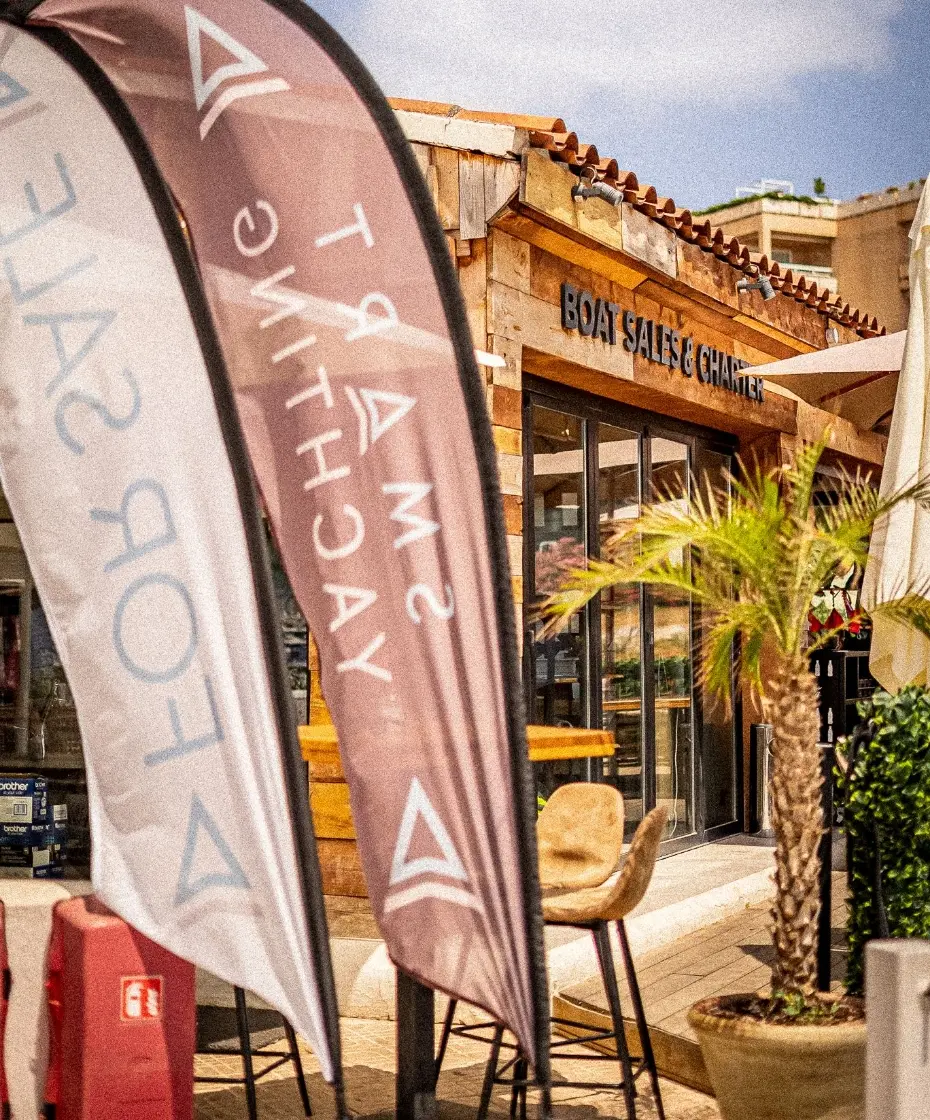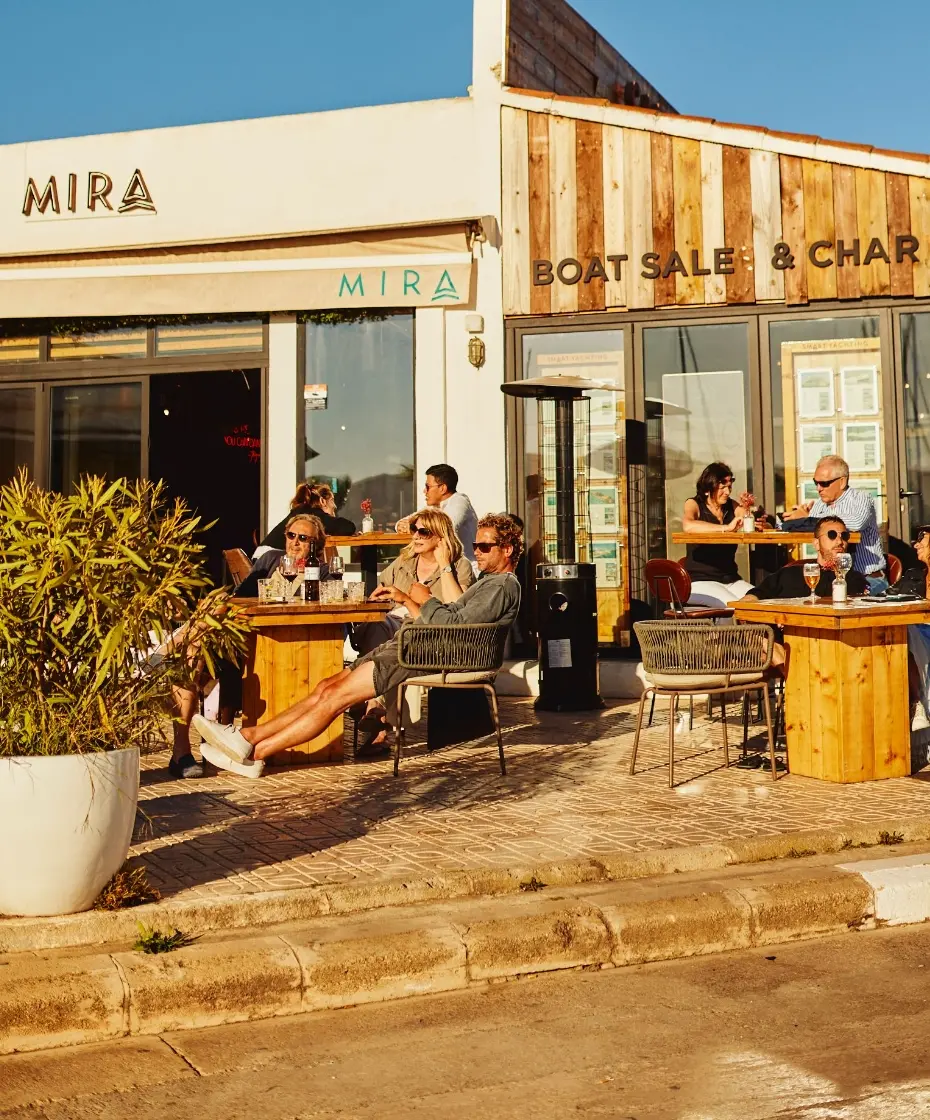 Above MIRA Ibiza's front entrance visitors to our harbour hotspot will see another sign that reads Smart Yachting Ibiza.
This is because adjacent to the restaurant and bar premises you can find our yacht charter and sales office. Here, our Smart Charter and Smart Yachting team welcome their charter guests and brokerage clients.
We wanted to create a dynamic space where guests and potential clients can easily move from our charter check-in point and yacht sales office to our hospitality space, as and when they please.
If you have hired a boat from us, why not drop in and enjoy a glass of cava or a delicious brunch with views on the marina before checking in for your charter at the office just steps away?
Or perhaps you feel inspired to take the first steps towards boat ownership after a day on the sea with us - get yourself a sundowner cocktail at the bar and come and take a look at our Smart Yachting portfolio!
If you already own a boat and find yourself in the area, why not meet the team for a coffee and talk about how we can help you maintain, refit, upgrade and even charter your yacht to help you offset the costs of ownership?
The team is ready and waiting for you right at the centre of the action on our premises in Marina Botafoch.